I've uploaded our Meetup image to RedBubble because they are having a 50%-off sale on stickers, and I wanted it on my laptop. I haven't verified the quality yet, but I'll bring samples to a meetup as soon as they arrive.
RedBubble lets you put images on multiple products, so I added a few extras, like mugs, pillows, shopping bags, and notebooks.

There is 0% markup on the products, and they are listed at-cost.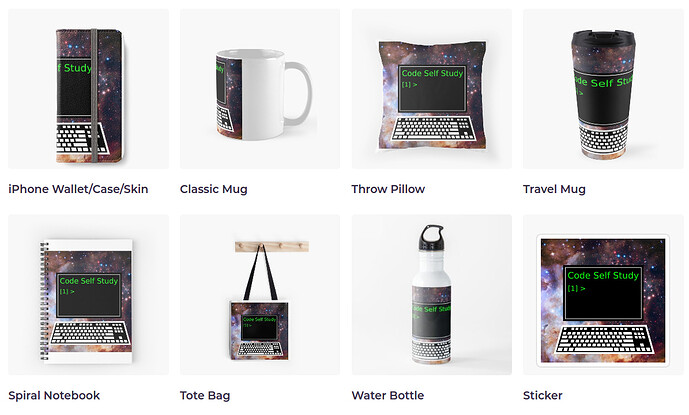 It took a bit of time to set up, but I'll try to add more when I can.