We're giving away a free copy of Fullstack Rust to one random person. (Regular price $79-99.)
To enter the giveaway, check the "Yes" box below, and click the "like" icon at the bottom of this post.

EDIT: this poll is closed and the winner was announced in the chatroom. Sign up for a forum account to get notified about the next giveaway.

Yes, enter me in the giveaway!
No, I'm not interested in this book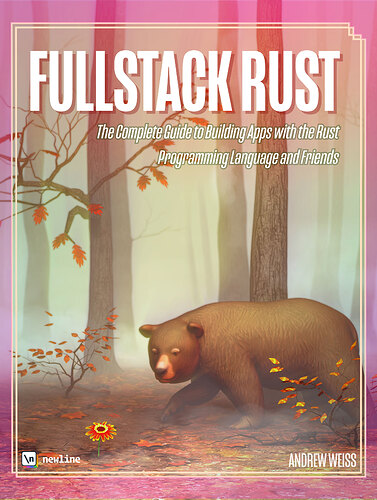 The book covers building web servers in Rust as well as WebAssembly.
In this book we show you how to use Rust to build incredibly fast web-servers , build command-line tools , and compile apps to run in the browser with Web Assembly (WASM).
I'm looking forward to reading this book as well. If you aren't familiar with WebAssembly or Rust, check out forum posts with the #rust and #webassembly tags.